Manuela Vida-Mannl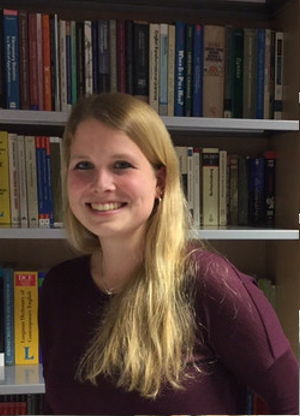 I am a post-doctoral researcher for Prof. Bongartz.
I hold two 1. Staatsexamen in teaching English and Mathematics (Sek. I & II).
As a member of Team Bongartz I support students concerning exams and general questions. In addition I assist in preparation of events beside university daily routine.
Address
Englisches Seminar I
Universität zu Köln
Albertus-Magnus-Platz
50923 Köln
Philosophikum 1.007
Contact
Tel.: +49 221 / 470 - 6209
E-Mail: mvida1
uni-koeln.de
Office hours:
During the semester break, Dr. Vida-Mannl's office hours are scheduled for Feb 3, 10 am & Mar 2, 9 am.
Current teaching (WS 19/20):