Dr. Victoria Herche
Research Assistant & Assistant Editor of Anglistik: International Journal of English Studies
Department of English I
University of Cologne
Albertus-Magnus-Platz
50923 Cologne
Germany
Office: Philosophikum, Room 1.106
Tel: +49 (0) 221 / 470 - 2338
E-Mail: victoria.herche@uni-koeln.de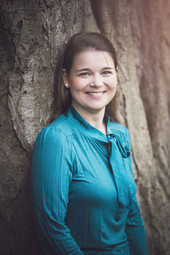 Key Research Areas
Migration and Refugee Studies
Australian Literature and Film
Post-Colonial Theory
Ecocriticism / Blue Humanities
Postcolonial Science Fiction
Film Theory and History
Popular Culture and Psychoanalytic Theory
The Works of David Lynch and Alfred Hitchcock
Recent Publications
The Adolescent Nation: Re-Imagining Youth and Coming of Age in Contemporary Australian Film. Anglistische Forschungen. Heidelberg: Universitätsverlag Winter, 2021.
"Environmental Violence in Australia: The Effects of Mining and Its Representation in the Indigenous Australian Film Satellite Boy." Narrating Violence in the Postcolonial World, edited by Rebecca Romdhani and Daria Tunca, Routledge, Research in Postcolonial Literatures Series, 2021, 201-213. DOI: 10.4324/9781003110231-11.
"Fatal Equilibrium: Air and the End of a Universe in Ted Chiang's "Exhalation"." with David Kern. Venti: Air, Experience, and Aesthetics, vol. 2, no. 1, Summer 2021, online access.
CV
Publications
Courses
Office Hours
Further Academic Practice